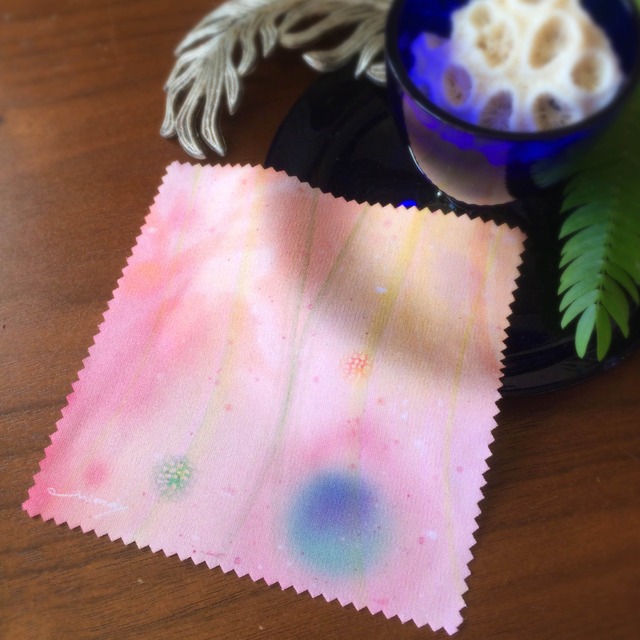 マイクロファイバークロス〈awaking めざめのとき〉
SOLD OUT
Japan domestic shipping fees for purchases over ¥5,000 will be free.
Shipping fee is not included. More information.
しなやかで幻想的な水彩がシルキーなマテリアルとマッチした美しいマイクロファイバークロス。メガネ拭き・携帯端末の画面拭きとしてはもちろん、外出先でアクセサリーをちょっとくるんでおくのにも。10cm×10cmのコンパクトなサイズ。ちょっとしたお礼やプレゼントにも最適です。洗濯可能。

〈 awaking -めざめのとき- 〉

Silky beautiful microfiber cleaning cloth emblazoned with "awaking", flowing abstract watercolor art by chieko hara ( chienoix ).

Ultra fine microfiber cleaning cloth is soft and durable high quality. Good for cleaning screens of cell phones, tablets, eyeglasses, silverware, or covering accessaries when you travel. Extremely gentle microfiber will leave no marks or scratches on delicate surfaces. Best for thank-you gift or present. Washable, compact size, 100mm✕100mm.
Add to Like via app
Reviews

(6)

Shipping method / fee

Payment method
¥600 tax included
SOLD OUT